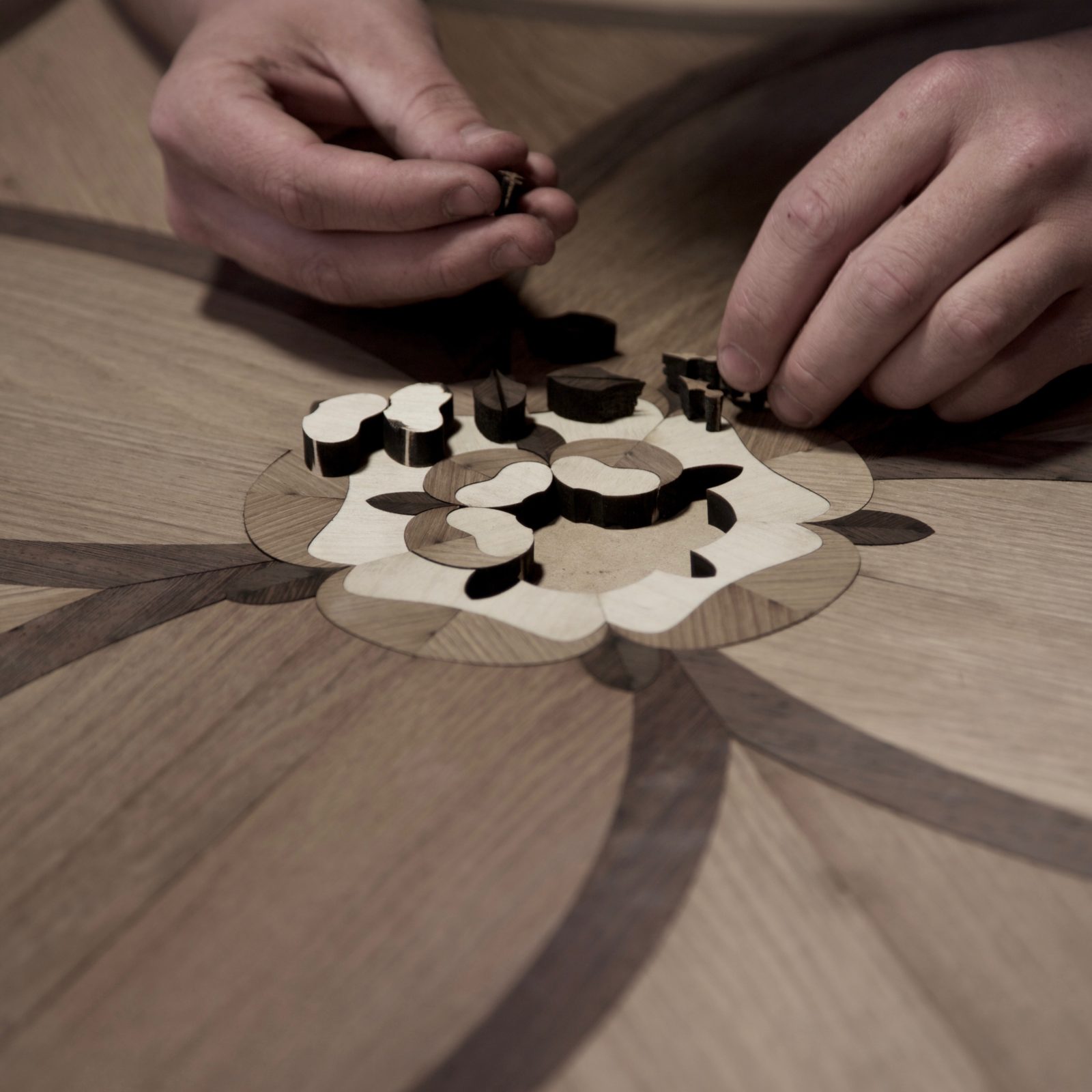 You cannot have a luxury interior without wood!
Our companies, Ateliers Perrault and Atelier de la Boiserie in France employhighly qualified teams of wood carpenters and sculptors not only capable of restoring antique architectural millwork, but also manufacturing new millwork for luxury hotels and residential interiors.
Our companies, Ambiance Parquet in France and Weldon in Great Britain, further strengthen our portfolio of architectural luxury parquetry. Weldon is a company appointed by both HRM Queen Elizabeth II and by HRH the Prince of Wales, to work in their royal homes.  
Our companies for wood work